About
Cuneyt Erdogan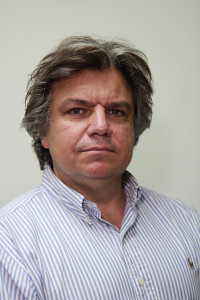 Cuneyt Erdogan is highly regarded globally for his innovations and high technology products in the fiber optics and electro optics industries. He has launched multiple startup companies and is a patent holder (3) in the areas of fiber optic specialty connectors and fiber optic polishing machine design. He has expertise in the design, manufacture, and testing of fiber optic connectors, fiber coupled emitter and detectors, and their associated manufacturing technologies. At Clarus Engineering, Mr. Erdogan directs his extensive experience to the development of both a technically superior product and an exceptional customer experience through direct engagement with end users from around the globe.
Prior to his role of Principal and Founder of Clarus Engineering, Mr. Erdogan was also with Krell Technologies (founder), PD-LD, Inc (co-founder), Epitaxx, 3M, and Dorran Photonics. He is a member of the American Society of Mechanical Engineers, the Optical Society of America and the Institute of Electrical and Electronics Engineers.
During the course of his career, Mr. Erdogan has appeared, exhibited, and formally presented a published paper at numerous industry conferences such as OFC/NFOFC and CLEO. Mr. Erdogan graduated from Lehigh University with a B.S. in Mechanical Engineering.
Optics Questions? Want to learn more?